The Tucson Erotica Art Show Reels (TEASR) started in 2021 as an additional opportunity to celebrate the erotic arts through film and to give erotic filmmakers a platform to showcase their work to a live audience.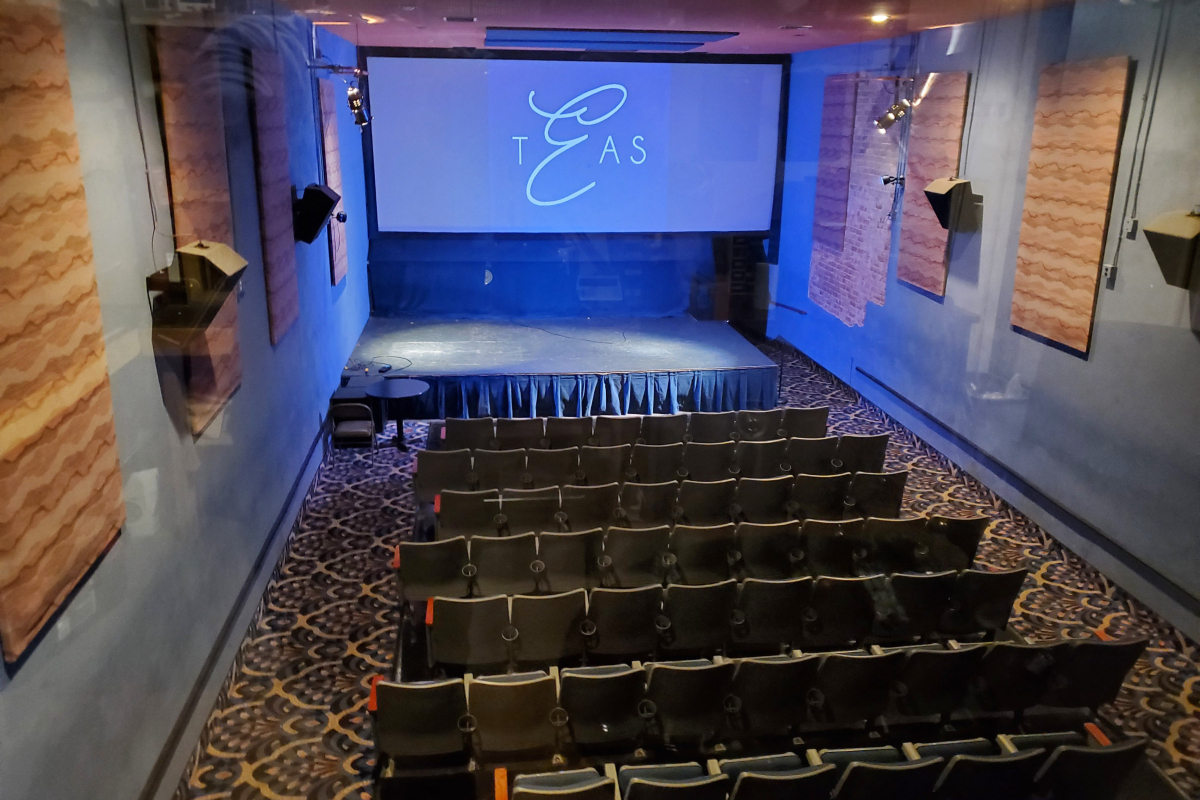 This one-night-only event takes place annually in tandem with the Tucson Erotica Art Show featuring erotic short films from around the world and a local erotic short film competition.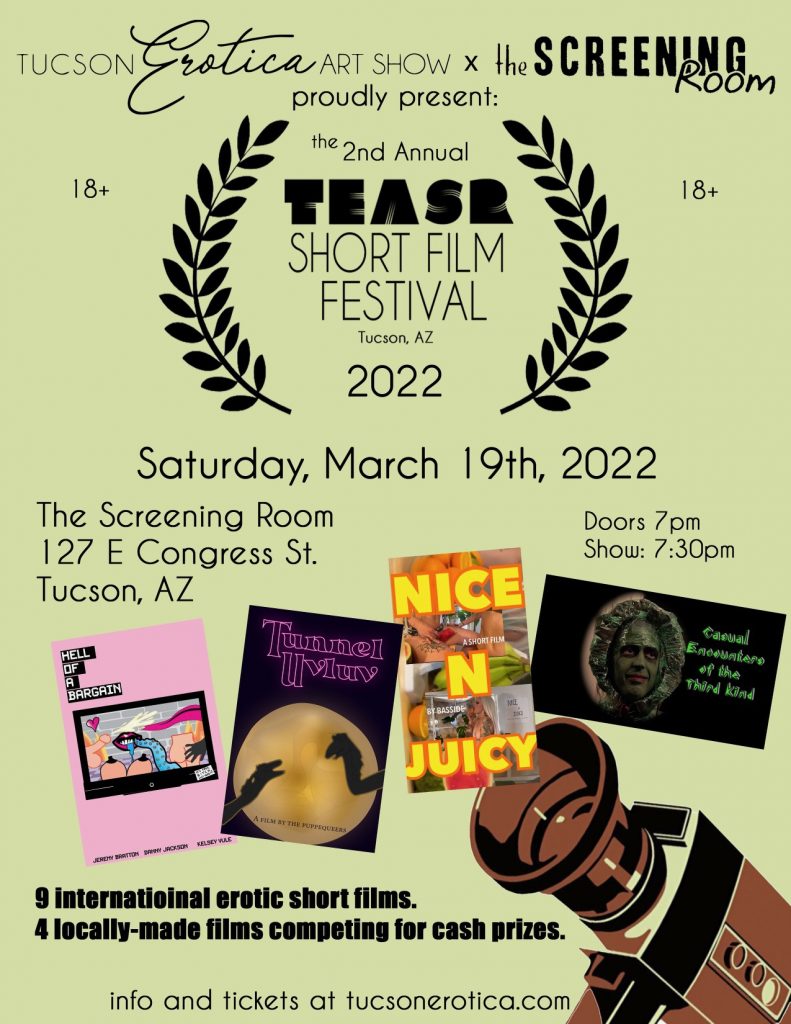 Tucson Erotica Art Show Reels
TEASR is welcoming to new and aspiring filmmakers as well as seasoned pros, featuring a variety of film styles, narratives, and themes from sensual to comedic. 
This is strictly an 18+ event and does include full nudity, some films may also include sexual acts performed among consenting adults.
Local Short Film Competition
The local film competition is designed to encourage creativity and collaboration through film by awarding cash prizes to 1st, 2nd, and 3rd place winners. On the competition start date, registered participants are given a list of 5 "things" that must be included in their submission then have one week to film, edit, and submit a 5-7 minute film to be viewed by a panel of judges.