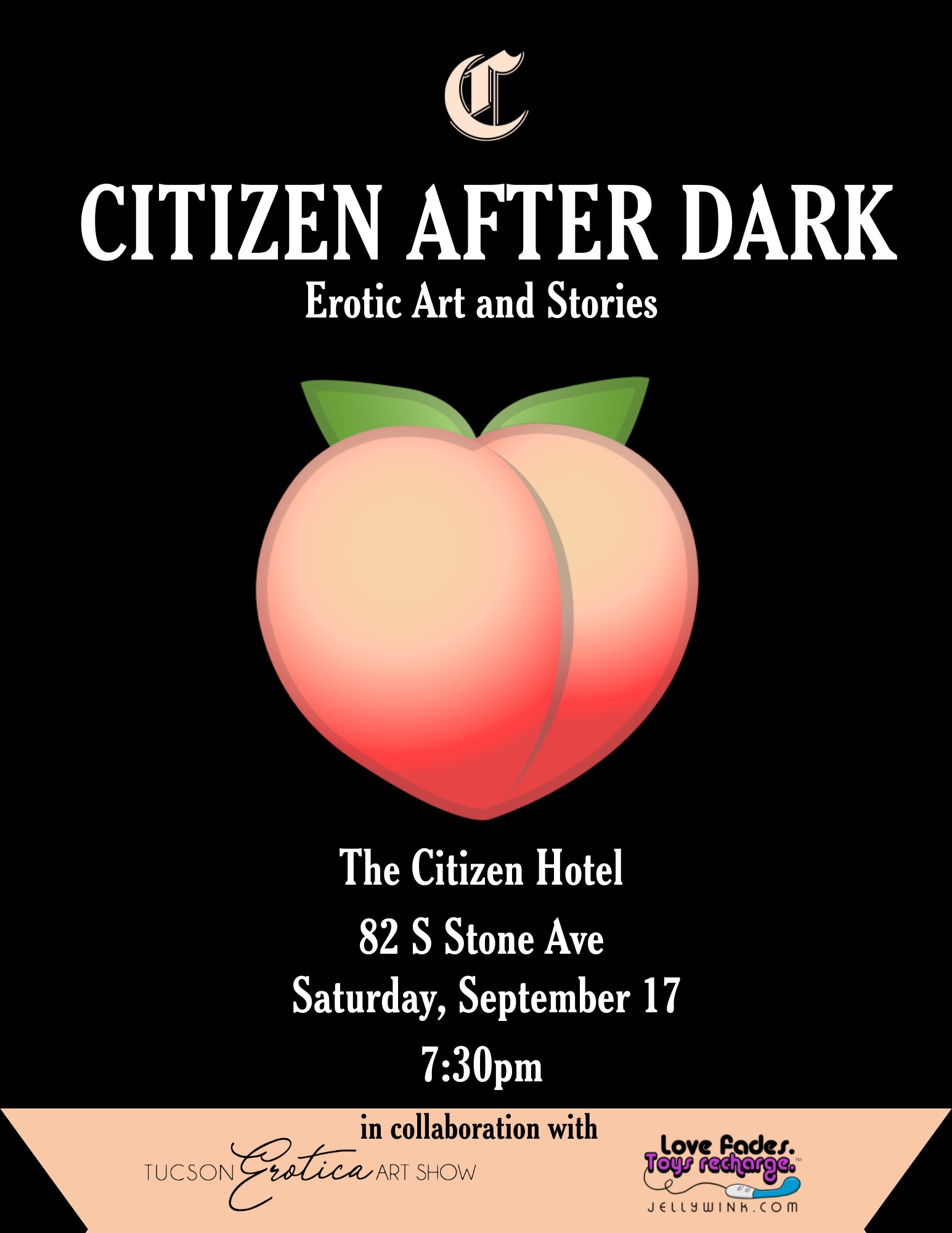 Citizen After Dark: Opening Night
"How will you savor the moment when next we touch? How will we fix the clock to slow the time and make it a moment to last forever? How will I maintain this heady buzz I've acquired from the whiskey on your lips and tongue?" – Patty, Mocha Cravings
Come share a night of eroticism.
Book a night at The Citizen Hotel and continue to enjoy your evening after the event.
Hosted By:
Roux Events
Featured Erotic Show Artists:
Ruben Moreno
Jenna DuPlessis
Sommer Eli
Mal Martel
David Foley
DiAn Dviation
Nolan Paterson
Kitty Brophy
Adam Gilliand
Jaq Kainz
Wei wei
Alyseandra Ruiz
Jenny Gomez
Dixie Bungard
Featured Spoken Word Artists:
Shay
Jessica B
Myken
D-Erotik Poet
Mo LaFlo
Fiona Fenix
DiAn Dviation
Featured Vendor:
View this event on Eventbrite and Facebook.