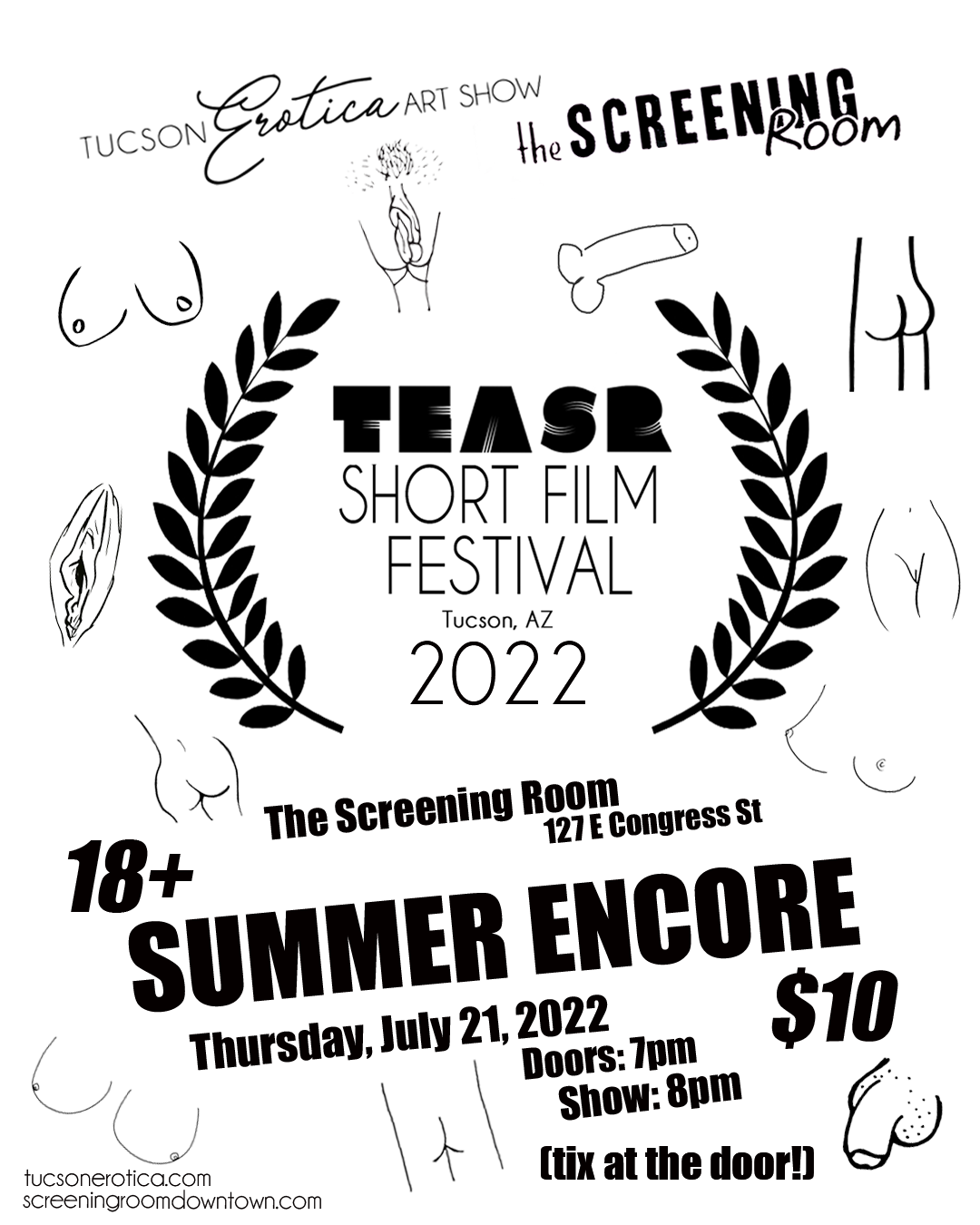 TEASR Film Festival Summer Encore
TEASR IS BACK Thursday July 21st with a wet hot summer encore hosted by The Screening Room @scrtucson. Join us for another healthy and heartwarming celebration of erotic short film from around the world and a few from right here in Tucson.
🎞 Tickets will be available at the door so come early to snag your seat and have a drink with us in the lobby before the show. Sexy attire is encouraged!
International Films:
Director – Location – Title of Film
Trina "Noel" Davis – USA – Maid Serviced
Reed Sherbrooke – USA – desertly delights
Alex Niveiro – Spain – Sobresaliente (A+)
Werther Germondari – Italy – Apollo XXX
Joe Mahlon – USA – Ver-saill-ce
Katia Sauthier, Jérôme Piguet – Switzerland – Let's play (French Title: Jeux dits)
Aria Li – USA – Virtual Love
Brodin Petrichor – USA – Doggone Dystopia
Eryka Dellenbach – USA – Nola, Apt.
Local Film Competition:
Team Name – Title of Film 
Basside – Nice N Juicy
Jeremy, Danny, & Kelsey – Hell of A Bargain
Technopagan Dreams – Casual Encounters of the Third Kind
The PuppeQueers – Tunnel Uvluv